Coming Events
June
So far we do not have any events scheduled in June, but that doesn't mean that there won't be something going on.
Sign up for our newsletter to get the most current updates on events.
July
We are looking forward to vending at the Truckee Meadows Quilt Show in Reno on
July 29 & 30th. More info to come.
August
Nothing yet
September
We will be vending at the Elk Grove Quilt Show at the
SES Portuguese Hall
1428 E. Stockton Blvd.
Elk Grove, CA
on September 16th & 17th
October
We do have something in the works for October, we'll have to wait and see if it works out
November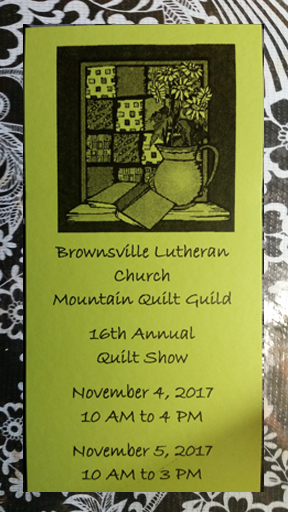 and then there is one more that I'm hoping to get into in November... stay tuned